The Japanese-based Southern Mongolian Congress and the World Mongol Federation jointly announced the "SOUTH MONGOLIA I KNOW" Mongolian traditional script essay contest on the occasion of International Mother Language Day on February 21, 2022, and received essays nationwide over a two-month period. Held the award ceremony at the May 11, "Southern Mongolian Support Day\ SMS Day". The contest was held in two categories: high school 10 to 12th grade and middle school 6 to 9th grade, and a total of 12 students received prizes. Contest essays were received online and in person, and the selection process was influenced by the content, composition, and handwriting of the essays. A total of 92 high school and middle school students from 19 aimags across Mongolia participated in the contest.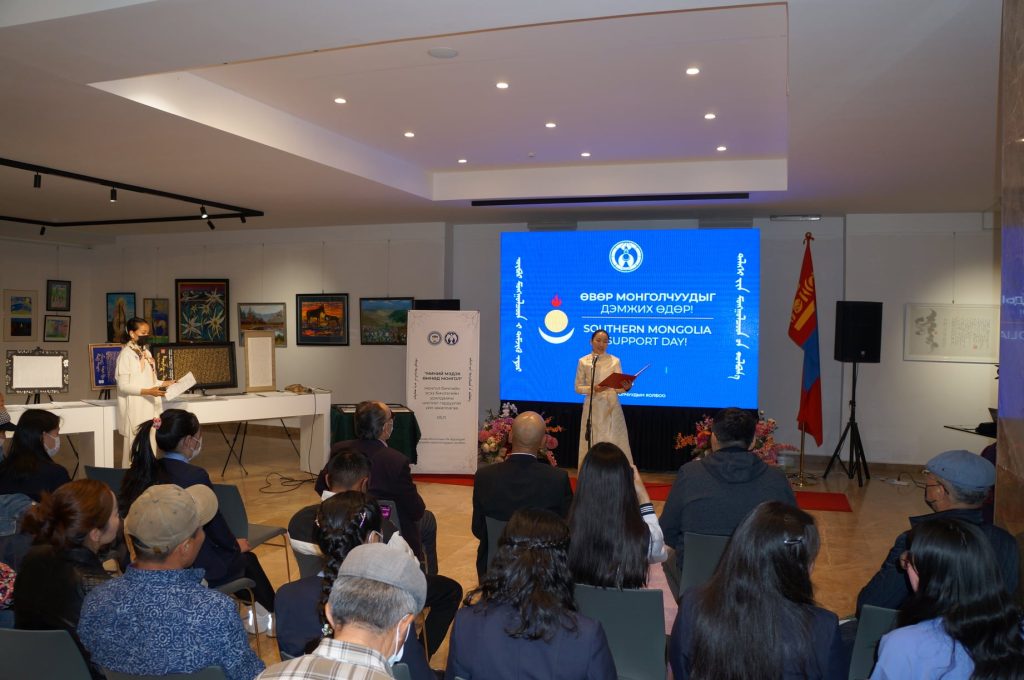 It was especially noteworthy that Mongolian language and traditional script teachers from rural areas trained their students. Many of the students who participated in the essay competition expressed their gratitude for participating in the competition by rehearsing their Mongolian traditional script better, working with their teachers, and studying and learning about the history of Southern \Inner\ Mongolia.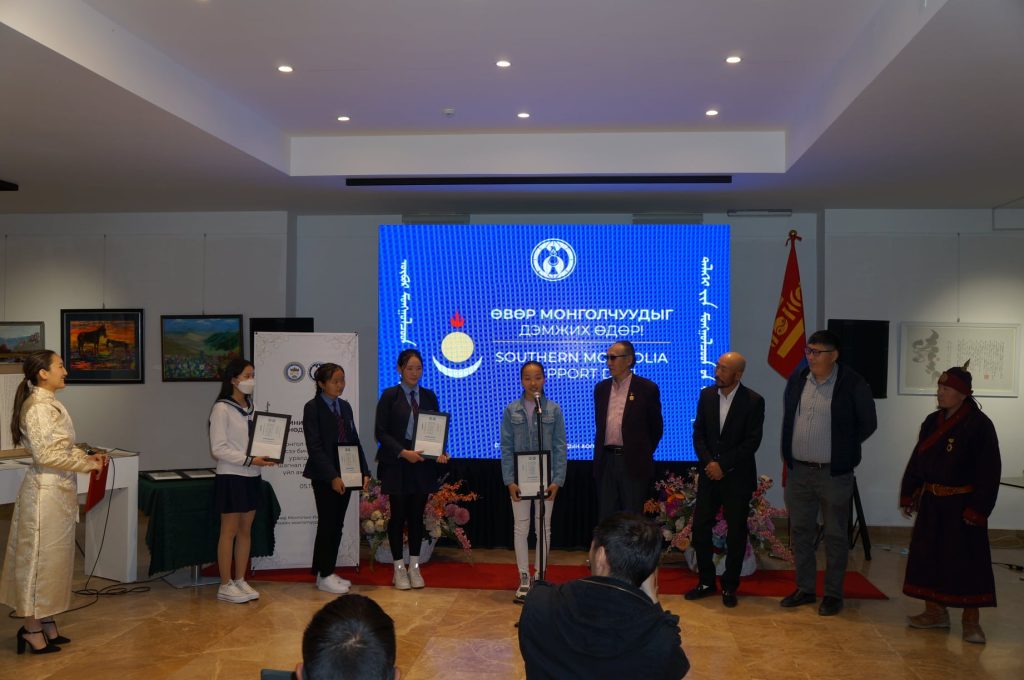 The selected essays will be posted on www.worldmongol.org and www.southmongolia.org with Cyrillic translations, and all competition materials will be published in a booklet and distributed to participating students.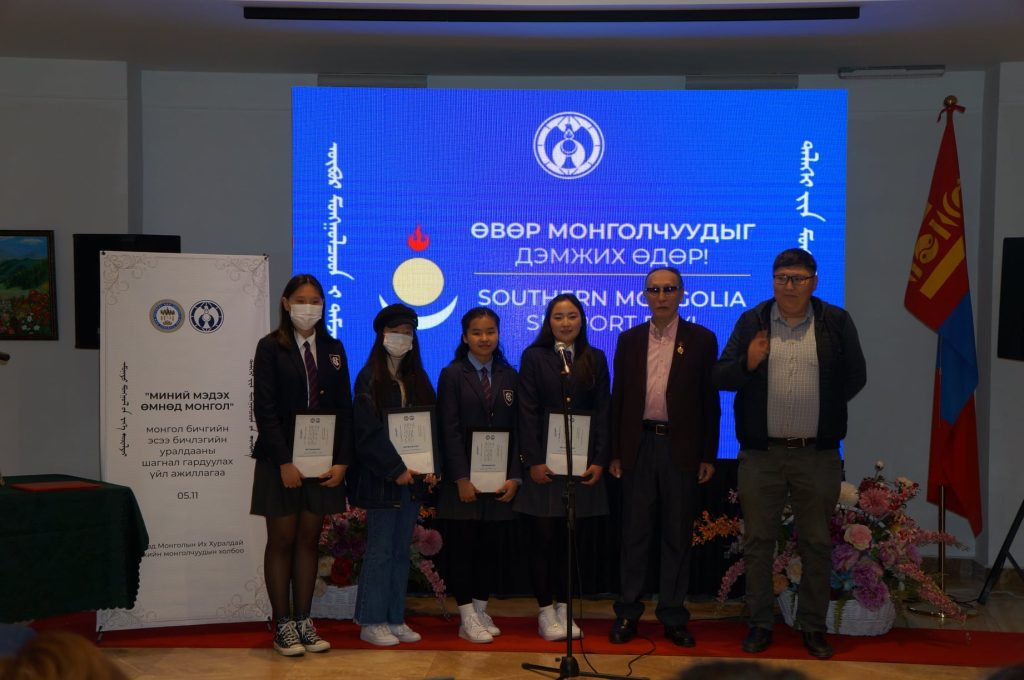 The Mongolian traditional script is not only a common value of Mongolians, but also a precious heritage that has been at the forefront of felt culture, education, books and scriptures for the last thousand years. It is unfortunate that many Mongolians will no longer be able to speak, write or learn their native language as a result of the gradual reduction of the Mongolian traditional script in Southern Mongolia from 2019 and changes in the school and kindergarten curriculum. Mongolia has set a goal to switch to the Mongolian traditional script in 2025, and preparations are underway. We are living in a time when everyone should work hard, as it is the sacred duty of all Mongolians to spread the Mongolian traditional script and pass it on to future generations.
Thank you so much to all the students and teachers who participated!
Let the Mongolian traditional script be popular!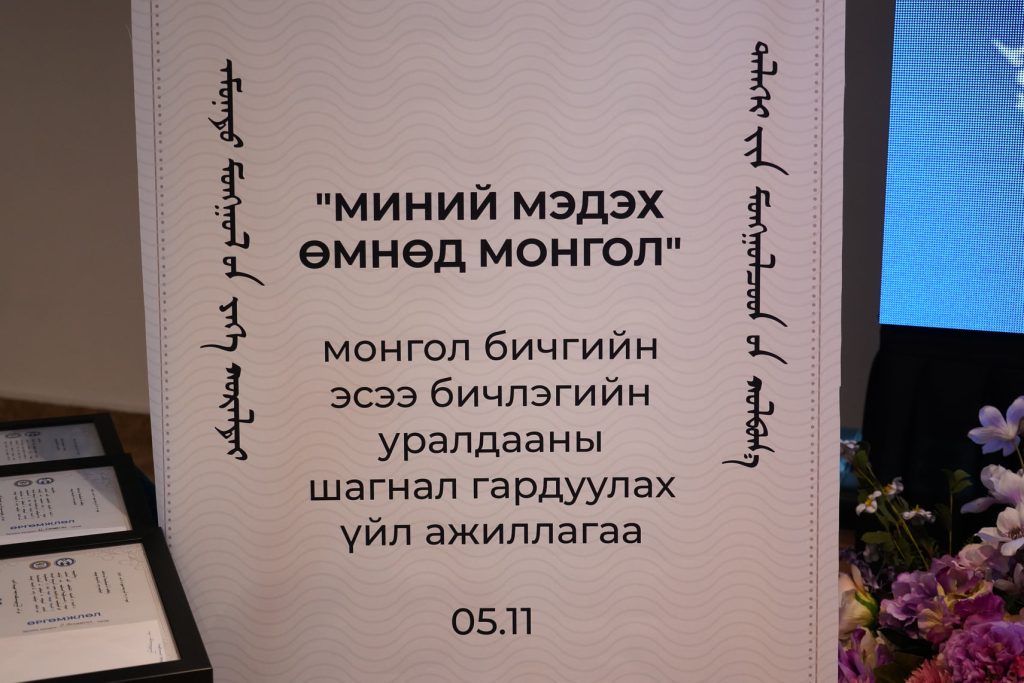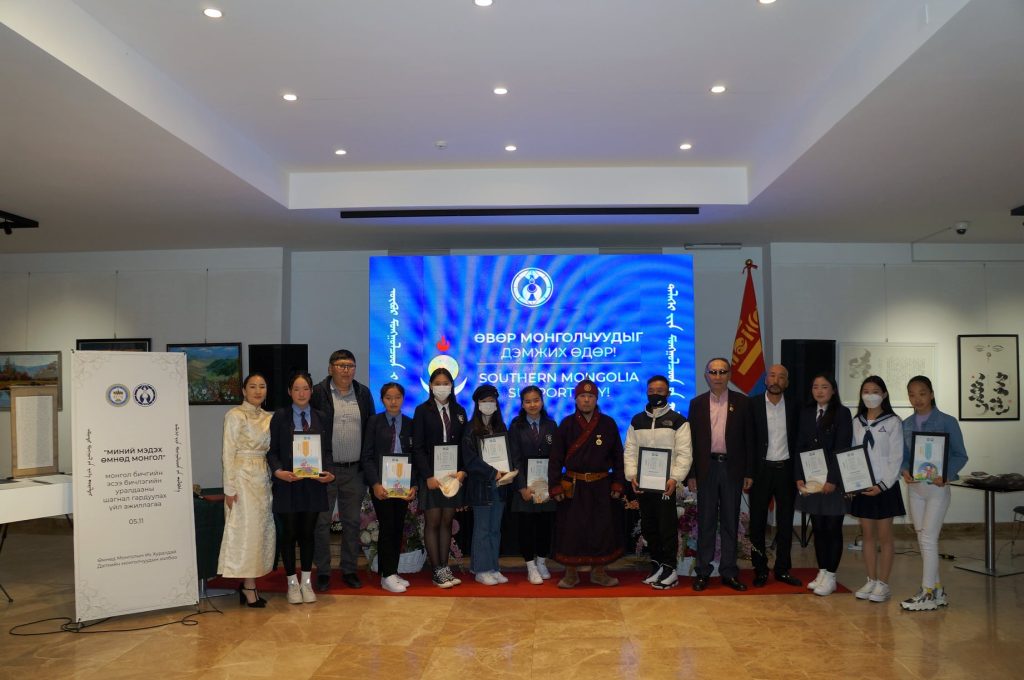 World Mongol Federation
"SOUTH MONGOLIA I KNOW" Mongolian traditional script essay contest award ceremony was held on May 11 SMS day
2022