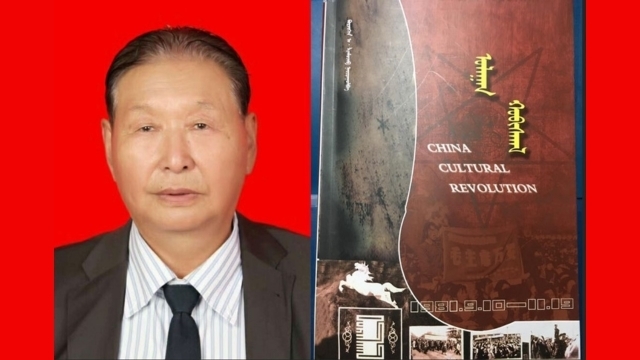 FOR IMMEDIATE RELEASEMay 12, 2023
(NEW YORK) – In response to reports that Chinese police have arrested prominent Southern Mongolian author Lhamjab A. Borjigin on May 3 at his exile residence in Ulaanbaatar, Talita Pessoa, program director at PEN America's PEN/Barbey Freedom to Write Center, released the following statement:
"We are deeply concerned about the increasingly aggressive measures the Chinese government has taken against writers and advocates for the Mongolian language and cultural expression, amid its policies to forcibly assimilate minorities into the majority Han Chinese culture and language. These efforts infringe on the rights to freedom of opinion and belief, cultural expression, and education, protected by Chinese and international law. The arrest on Mongolian soil and immediate deportation of Borjigin back to China, at 80 years old, is especially egregious and illustrates the Chinese government's repeated commitment to silence, harass, and threaten dissident voices beyond its national borders. It also represents a failure by the international community and democratic countries to protect the rights of writers, artists, journalists, and other dissidents in exile against transnational repression. We call on Chinese authorities to immediately release Borjigin – and all those unjustly detained for exercising their rights to freedom of expression and culture; and on the international community to forcefully defend against acts of transnational repression, protecting the rights of those who come to their countries seeking refuge from repressive governments".
Borjigin is the author of several books on Mongolian history. His 2006 book, China's Cultural Revolution, examines the deaths of thousands of Southern Mongolians during the Cultural Revolution, presenting the oral histories of survivors. He was sentenced to one year in prison in 2019 and then put under "residential surveillance", a form of house arrest in late 2020 before recently escaping to Mongolia.
Writing from exile in March 2023, Borjigin shared his plans of writing and publishing three new books on Mongolian culture and historical events: "As you know, publishing books in the Mongolian language in Southern Mongolia has been completely outlawed. Even government and party propaganda are no longer published in Mongolian. Having worked on my books for years, I took the risky path to Mongolia armed with the hope of publishing them here and bequeathing them for posterity. Through my books, future generations will understand what our nation has endured, and how our people fought for survival."
PEN America's 2022 Freedom to Write Index found that the Chinese government continued to be the world's largest jailer of writers for the fourth consecutive year. The free expression organization documented 90 cases of writers held in custody in the People's Republic of China in 2022, with six new cases reported during the year. China also occupied the top spot in PEN America's Writers at Risk Database with 137 writers in peril of abuse and human rights violations.
Contact: Suzanne Trimel, STrimel@PEN.org, 201-247-5057
PEN America Condemns China's Arrest of Exiled Mongolian Writer and Historian Lhamjab A. Borjigin – PEN America